DIY speaker and microphone
Try those experiments at home with our monthly subsciption experiment sets!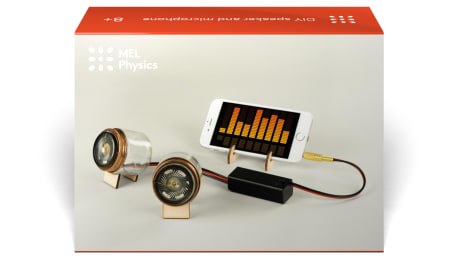 Do you like music? This set includes experiments in which you will turn sound into an electrical signal and then back into sound. You will learn how telephones transmit your voice faster than the speed of sound and, of course, will be able to listen to your favorite music on your own homemade speaker.