Science of invisibility
Try those experiments at home with our monthly subsciption experiment sets!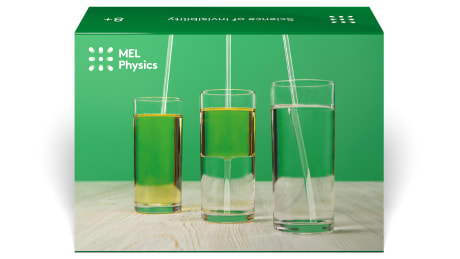 Is it possible to become invisible? It is – if you're made of glass and floating in glycerol! In conducting the experiments from this set, you will learn more about optical characteristics that can make materials invisible and how the visibility of an object changes depending on the light source.