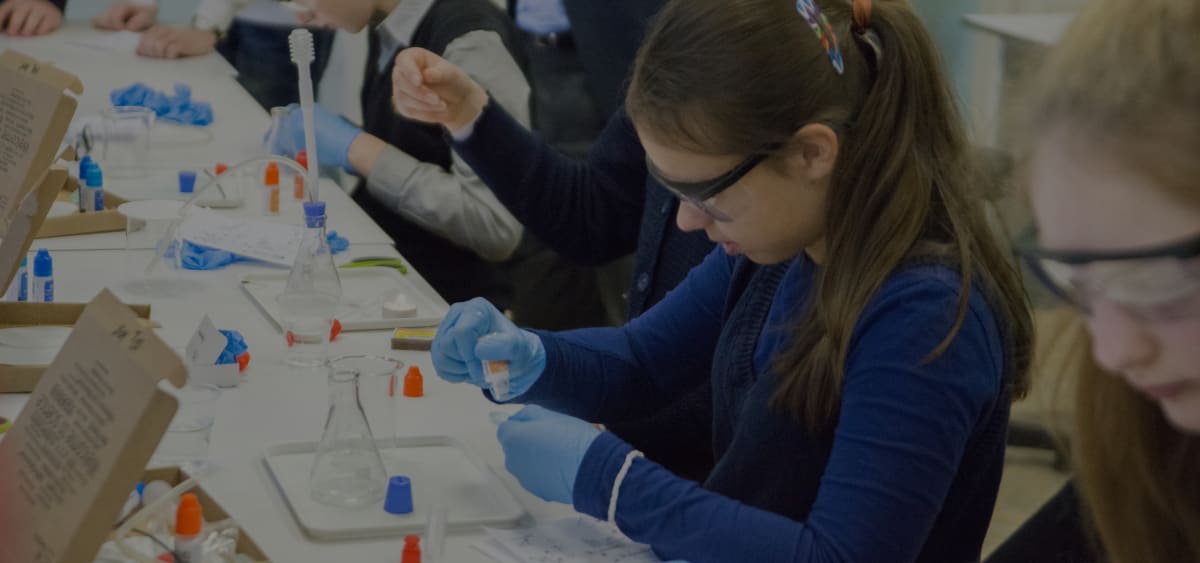 Enrich your classes with MEL Chemistry subscriptions and VR chemistry lessons
How does it work?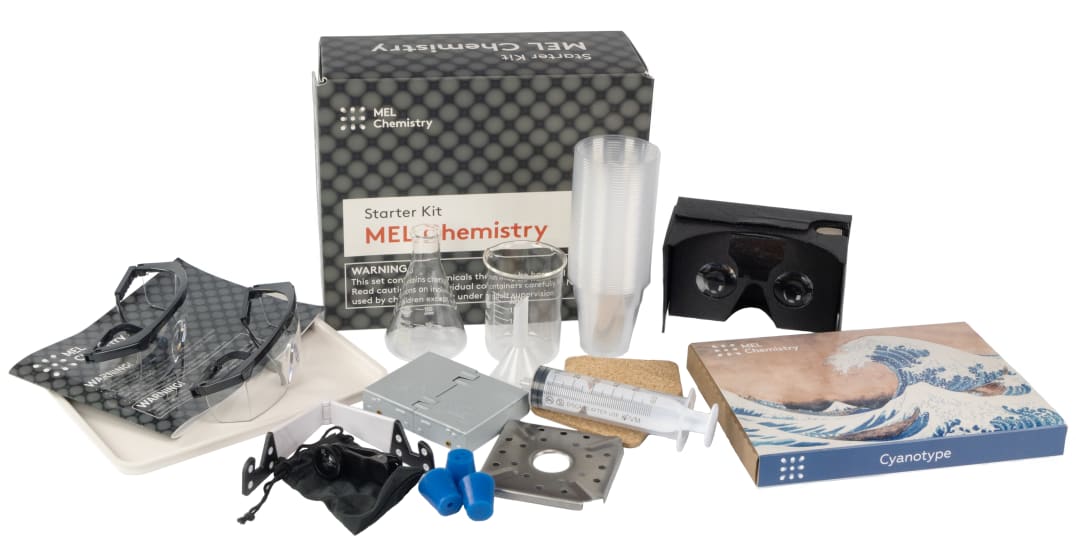 Their first month, every subscriber receives a free Starter Kit with all necessary equipment, the first experiment set, and a free VR headset for the VR chemistry lessons.
Over the following months, every active subscriber receives one chemistry set per month. Each set contains the ingredients and instructions for 2-3 experiments.
Why are MEL Chemistry subscriptions great for schools and after-school classes?
Once a month, you will receive one set covering a designated chemistry topic.

Everyone in the group receives the same experiments, reagents, and instructions.

The sets contain enough reagents to conduct each experiment at least twice.

You can pause your subscription for summer and winter vacations – or just anytime for up to three months.

Our sets have a shelf life of at least one year, and the majority can last for longer.

The sets comply with European safety norms EN 71-4. There are no experiments with explosions.
VR experience & mobile app
Every MEL Chemistry subscription is supported by a handy mobile app and VR chemistry lessons.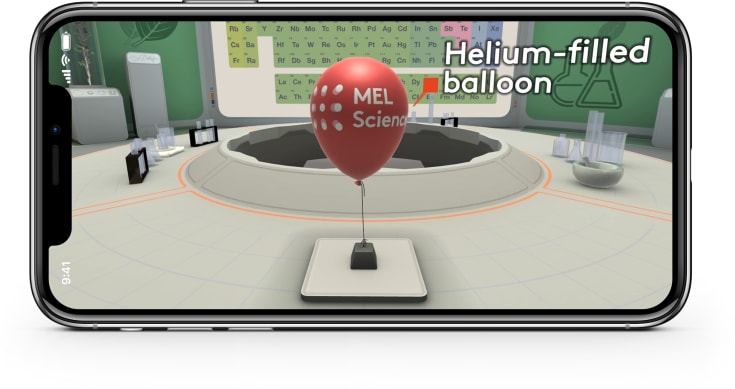 VR lessons are compatible with almost any mobile phone using the VR headset included in your first delivery.
VR lessons are 3-5 minutes long and align with a standard K-12 school curriculum.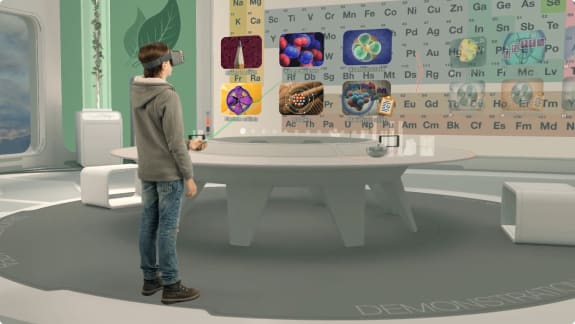 The MEL Chemistry app offers digital instructions, molecules in 3D, and a wide variety of educational content.
The VR lessons are a great way to visualize complex chemistry concepts and learn by interaction: they include diving into liquids and solids, building your own atoms and molecules, and much more.
I just wanted to say as a school how happy we are with the quality of the kits and the service you provide. Our students love the kits and as a result learning about chemistry!

Your kits have provided us as a school the opportunity to carry out 'real chemistry' which we otherwise would not be able to do.
My students have really enjoyed the MEL Chemistry experiments we have done so far. They look forward to our chemistry club each week. All experiments have been successful and easy to do, and I love how they are just enough to do small group experiments at the same time. We are really enjoying them. Keep up the great work!
The best education comes with hands-on experience
For more information or to ask a question, please contact us at schools@melscience.com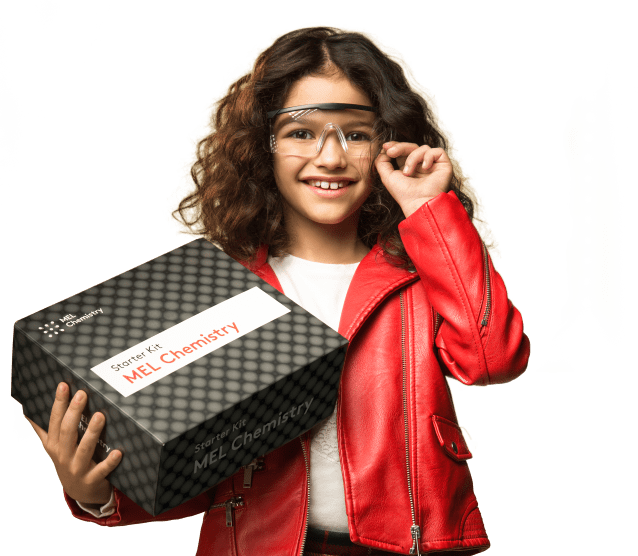 Frequently Asked Questions
How many subscriptions should I purchase for my class?

Two students can share one subscription. Dividing the number of students by two should give you a good idea of how many subscriptions you'll need for your class. We recommend that the teacher have their own subscription as well.
How long do MEL Chemistry experiments take?

Most of our experiments are designed to be conducted in one hour or less. You can find more information regarding timing on the description page.
Can I order additional reagents to repeat the experiments?

Each experiment set includes enough reagents to conduct each experiment at least twice. Since our sets are often shipped internationally, we cannot offer replacements for individual reagents. We can, however, provide replacements for whole sets.
Are the experiments safe?

Yes, they are. We have made every effort to ensure that our experiments are as safe as possible:

The European Committee for Standardization (CEN) has compiled a special list of substances that are allowed in children's chemistry sets (EN 71-4). We only use substances from this list.
None of our experiments include explosions.
We painstakingly identify the safest way to carry out each experiment.
All experiments have been tested in schools and/or in after-school clubs.
Each experiment includes detailed visual step-by-step instructions.
What is the shelf life of your experiment sets?

Our sets have a shelf life of at least 1 year, and the majority can last for longer.
Who can I reach out to with any other questions?