Science experiments for kids, delivered to your door
Get up to three experiments a month to expand your child's horizons. Includes free VR lessons and a comprehensive mobile app. Ages 8–14+.
2–3 physics experiments per month
Completely safe and designed for home use
Spend fun & educational time with your kids
From 8 years and up, any child can be a scientist!
Ferrofluid
An amazing liquid substance that forms bizarre patterns with a magnet
Vacuum chamber
Marshmallows in a vacuum chamber are inflated with internal air
Rainbow plastic
Internal stress makes a plastic ruler shimmer in polarized light
Electric motor
The ring spins only with the help of a battery and magnets
Hydrophobic sand
Sand remains dry even in water due to a special coating
Luminescent lightning
Orbeez + mystery liquid + light beam = ...lightning?
Why choose MEL Physics?
Expertly built by scientists and parents
Our team has 10 PhDs in science—and a growing number of children of all ages. As scientists and parents, we know what we're doing (and who we're doing it for).
Cutting-edge technology
We use Virtual Reality to bring learning to a new level of understanding. Our VR lessons cover all the basic topics of a standard school curriculum.
Proven to improve academic performance
Research conducted by the New Jersey Institute of Technology shows that our lessons help children score higher on exams.
Thoroughly tested in laboratories
Our products comply with American Consumer Product Safety Commission standards. That means they meet the strictest criteria.
Education disguised as entertainment
More than 2.5 million followers worldwide enjoy watching our science videos on social media. And doing the experiments yourself is even more fun!
Explore science together
What's in the kits?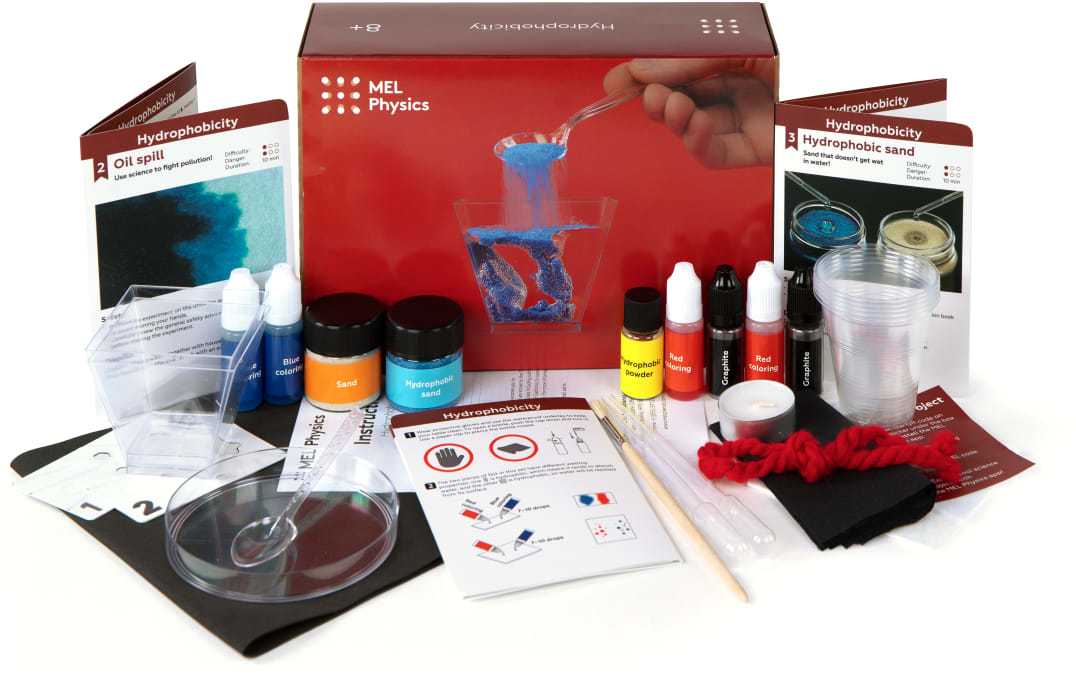 Everything you need! Our kits come with all necessary hardware, components, and instructions to conduct the experiments successfully.
Your kids will learn how these everyday devices work by assembling them themselves
We often don't understand how many of our everyday devices work, such as loudspeakers, cell phone microphones, FM car radios, or electric motors. With MEL Physics, your kids will acquire this understanding effectively by assembling their own devices!
Explore physics in virtual reality with our interactive 3D app! VR headset not included.
Understand complex concepts by observing the micro world, not by rote memorization
Over 30 VR lessons and tests covering a standard school physics curriculum
Called the best science app by the best teachers worldwide
Free with our subscription!
Live lessons with science teachers
Get exclusive access to online lessons with professional science teachers. Perform the experiments from your kits together and ask questions in the live chat!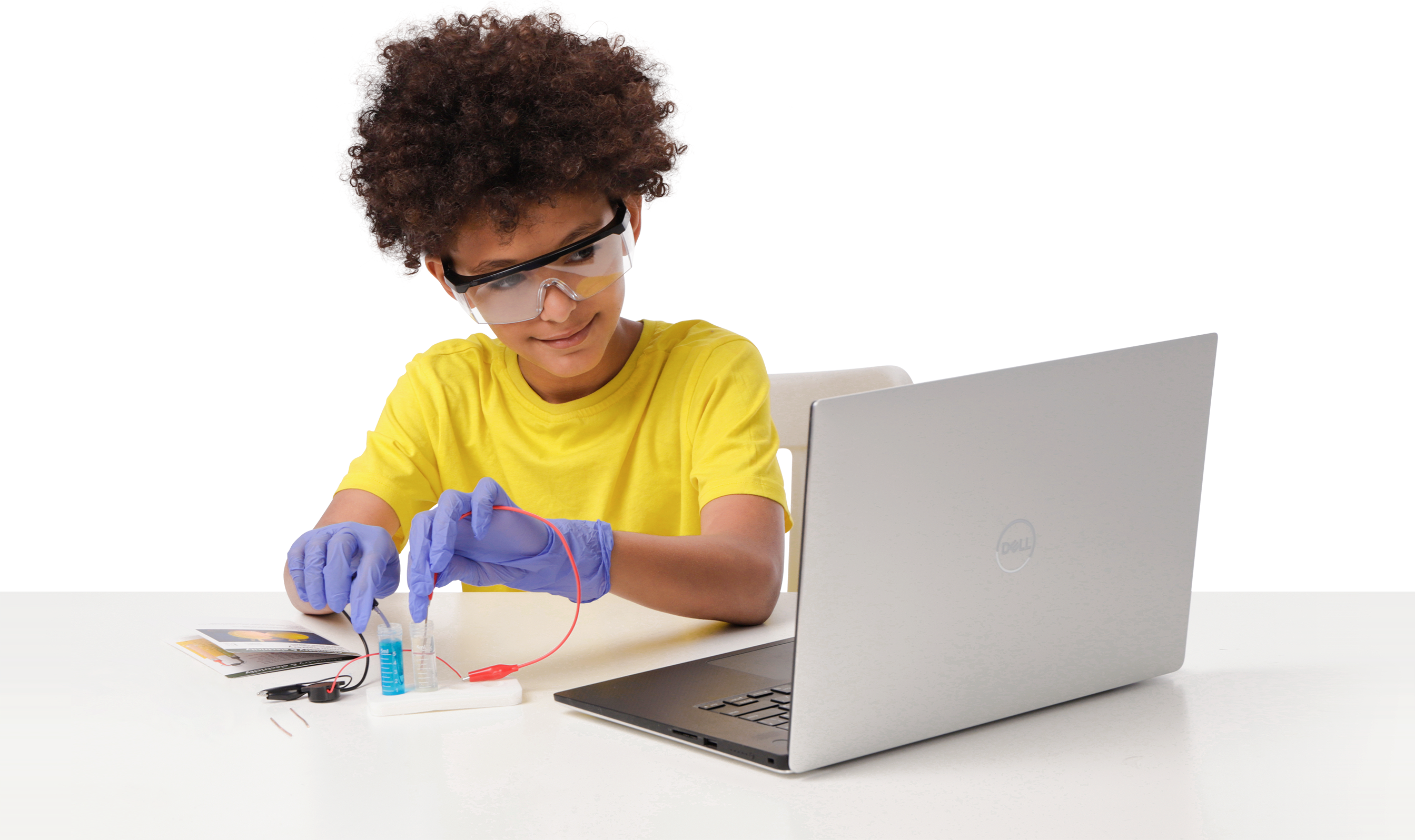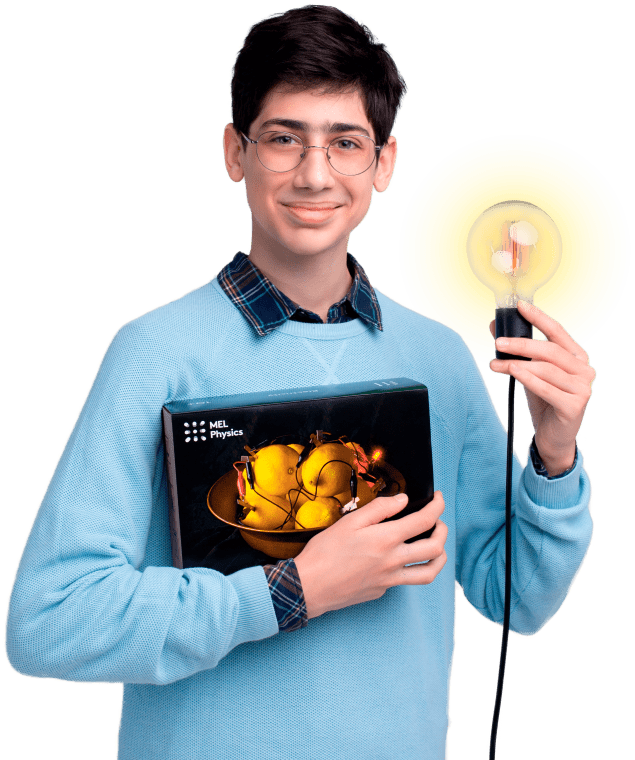 MEL Physics kits are perfect for:
Children between the ages of 8–14+ who are interested in science
Bridging the gap between what a child wants and what a school can offer
Giving kids a head start in science topics
Granting homeschool students a first-class educational experience
How it works
1.
Subscribe for $34.90 on a monthly basis
Enter your address and payment details to get started. You can pause or cancel your subscription at any time.
2.
Get both mobile and VR apps your first month
Your first experiments come with both mobile and VR apps so that you can enjoy the full experience right away.
3.
Get new experiments every following month
Our physics sets contain 2 to 3 new experiments to conduct every month at home.
4.
Get the family together for a new style of science education
This is a new way for families to spend time together while children broaden their scientific horizons. You can cancel your subscription any time you wish.
Here's what the media says about us
Still have questions?
Check out our frequently asked questions below, or contact us to ask something else.
Which set will I receive if I start now instead of starting at the beginning of the school year?

You will receive an experiment set with experiments illustrating a designated topic. One new topic is introduced each month. You can check the full list of topics for the entire subscription to see which sets you can receive each month. The topics are looped such that the start date of your subscription does not matter; you will eventually receive all the experiment sets.
How much does it cost?
Are the experiments safe?

Yes, they are. We have made every effort to ensure that our experiments are as safe as possible:

We comply with the US CPSC (Consumer product Safety Commission) requirements for educational sets and have confirmation from the CPSC Official on this
We painstakingly identify the safest way to carry out each experiment.
All experiments have been tested in schools and/or in after-school clubs.
We have spent more than 1,000 hours testing our products with kids of different ages
Each experiment includes detailed, visual step-by-step instructions.
Can I buy an individual experiment kit?

Currently there is no such option; however, we hope to introduce this opportunity in the near future.
Can I order additional components to make one more science project/ repeat the experiments?

Each experiment set includes enough components to conduct each experiment. Since our kits are often shipped internationally, we cannot offer replacements for individual components.
Does each set contain enough components to repeat an experiment several times?

The vast majority of the experiment sets include enough components to conduct each experiment. In most cases, your child will assemble a mechanism or setup that can be used an unlimited number of times.
Can I cancel or pause my subscription?

You can cancel your subscription at any time with one click from your profile. You can also reactivate your subscription at any time; we keep track of your order history, so you don't need to worry about receiving any redundant sets.
Do I need to pay for shipping?

No. We are happy to offer free delivery across all the US.
How can I pay for my subscription?

We currently accept payment by Visa, Mastercard, and American Express.
To which countries do you ship MEL Physics sets?

Currently, we ship to the US only. We plan to add Europe shortly.
We are a school; can we subscribe to this service?