Elementary Science - Centripetal force
In this MEL Academy lesson your child will:
learn the nature of the centripetal force
build by his own hands a homemade centrifuge
assemble his own ventilator
Lesson time
| | | |
| --- | --- | --- |
| 7:00am | PST | (San Francisco, Seattle, ...) |
| 8:00am | MST | (Phoenix, Denver, ...) |
| 9:00am | CST | (Chicago, Houston, ...) |
| 10:00am | EST | (New York, Toronto, ...) |
| 3:00pm | GMT | (London, ...) |
Lesson duration: 45-55 minutes.
MEL Experiment
If you are a subscriber of MEL Kids then you can conduct Lava Fan experiment: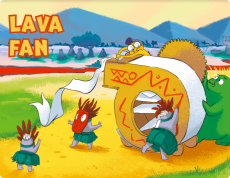 Tutor
This lesson is presented by Alessio Bernardelli:
Alessio has 17 years of teaching experience and has worked as Head of KS3 Science for five years. He also worked as Field Development Officer for NGfL Cymru, as Science Subject Lead at TSL Education (TES) and as National Support Programme Partner in Wales with CfBT. Alessio won a number of national and international education awards for the innovative and creative way he integrates emerging technologies in education. One of these awards is the Microsoft Worldwide Innovative Education Forum, 2007. Alessio is currently working part-time as an Institute of Physics Coach. He has recently completed an MSc in Teacher Education at the University of Oxford and he is a Chartered Science Teacher (CSciTeach).