Chemistry - Diffusion and Mixing
In this MEL Academy lesson your child will:
learn the nature of the diffusion and mixing processes
conduct chromatography analysis by his own hands
grow beautiful chemical reefs
Lesson time
| | | |
| --- | --- | --- |
| 5:00am | PST | (San Francisco, Seattle, ...) |
| 6:00am | MST | (Phoenix, Denver, ...) |
| 7:00am | CST | (Chicago, Houston, ...) |
| 8:00am | EST | (New York, Toronto, ...) |
| 1:00pm | GMT | (London, ...) |
Lesson duration: 45-55 minutes.
Prepare in advance
On this lesson we will conduct "Speed of diffusion" DIY experiment. Prepare the following household materials:
MEL Experiment
If you are a subscriber of MEL Chemistry then you can conduct Chemical Reefs from the Diffusion chemistry set: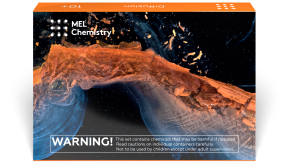 Tutor
This lesson is presented by Katie Moon:
Hi I'm Katie! I am a secondary school science teacher and general space nerd. I studied astrophysics at Sheffield University before embarking on a PGCE at Bristol University. That was in 2016. Since then I have taught in the UK and around the world before settling down with my laptop as a full time online tutor in 2018. I am a firm believer that practicals are the best way to learn important concepts in science. So if you want a teacher who simply loves science (all of it, not just space!), who loves experiments and who oozes enthusiasm then you're in the right place!